Robert Murray Stamp Shop, Edinburgh
VALUATIONS
The vast majority of valuations we carry out are free. These are where people arrange to bring their stamps, covers, collections, or accumulations in to our shop for us to have a quick look. It is strongly recommended that an appointment is made (tel. 0131 552 1220, Thursdays and Fridays are preferred), although this can

sometimes

be done there and then. [Why you should make an appointment - see below.] It provides the client with an indication of their property's value, as well as some idea as to how it could be sold, whether we would be interested in buying it ourselves, or it might be best sold through auction, and so on. In the first instance, depending on the type and quantity of material, such a valuation would probably be only approximate, and would not be written, but in most cases it satisfies the initial requirements.
Should an offer be required for us to buy, or if an approximation is required of the likely price in auction, then no charge is normally raised.
If a written valuation is needed (the commonest reasons for this are for the winding-up of an estate, or for insurance, although many other reasons occur) then we would provide a printed valuation, and a fee would be raised (see below). Our valuations are accepted by lawyers, insurance companies, courts of law, Customs & Excise, and the Inland Revenue.

If you need an insurance valuation, you are advised to check with your insurers first to find out whether they have any special requirements.


If you have to travel any distance to visit our shop, you should telephone beforehand. If you are unable to visit our premises, and intend to send material to us, you

must

contact us in advance. Please never send us lists, photocopies, or scans, by post or by email, without our agreement. (See explanation here.).
Any visits we make away from our own premises are normally charged according to our scale of fees below.
In the first instance, we are always happy to give general or specific advice.
---
SCALE OF CHARGES FOR VALUATIONS
(for visits to client's homes or offices, for written valuations for insurance or legal purposes, etc.)
Visits are charged at of £45 for the first hour, plus £35 per hour thereafter (including travelling time), plus out-of-pocket expenses and transport costs, all plus v.a.t.
Valuations on our own premises are charged either on the basis of time (same rates), or occasionally on a percentage of the value (2.5% of the first £100., 1.75% of the next £900, and 1.25% thereafter). We would confirm the basis for the fee before starting the valuation.
>>> Virtually all initial inspections carried out at our shop are done free. <<<

---
Robert Murray has been doing professional valuations for almost forty years. His approach is realistic and practical, and with that much experience, he can get through some jobs very quickly while still being accurate. Simply, he can usually provide a valuation (for example) in a couple of hours where others might spend a whole day but be no more accurate. Being involved in retail business, as well as being an auctioneer, keeps him in touch with genuine and up-to-date market conditions.

---
Last updated Thursday 17 December 2015. Copyright Robert Murray.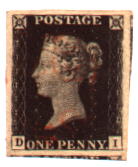 Click the Penny Black to go back to our Home Page. | Click here to go to our site contents page.




Why you should make an appointment

;
If you make an appointment to see Mr Murray, he will not be out, he will not be having his lunch, he will not be on holiday, he will not be hurried as he's trying to meet a deadline for somebody else, and you will not be stuck in a queue of other people also wanting valuations. Please make an appointment ! It helps us to plan our time, and it saves you from making a wasted journey.
Please remember that if you just turn up without an appointment, there is a fair chance that a valuation will not be possible, and that you will have to come back another time.
On occasion, a same-day appointment can be arranged; at other times the diary can be full a whole month ahead. So you should make arrangements as far in advance as possible.